Joomla says you aren't logged in
DJI Phantom
Hello,
I have modified my DJI Phantom. First I Removed the stock RX module, and replaced it with the RX1202 I got with my Devo 12S. I Then added the WK-CTL01-D telemetry module. The included 4 temp sensors, I wrapped 1 under each motor. Ran the voltage sensor to the main flight pack. Also added the WK-GPS module. All fit nicely under the lid without any trouble.
Wired like this:
RX1202 ↔ NAZA
ELEV ↔ E
AILE ↔ A
THRO ↔ T
RUDD ↔ R
GEAR ↔ U
AUX1 ↔ X1
AUX2 ↔ X2
In the naza assistant, setup the RX1202 as "traditional" type.
Also calibrate!
I setup the Devo 12S FMOD switch like this:
(Toggle icon shows current flight mode)
FMOD 0 = GPS attitude mode
FMOD 1 = attitude mode
FMOD 2 = attitude mode (Can switch to manual mode in naza assistant)
Using the MIX switch for IOC:
(Toggle icon shows current IOC mode)
MIX0 = IOC Off
MIX1 = IOC CL
MIX2 = IOC HL
HOLD switch = throttle hold. The motors will still start with the normal TX stick positions, but will not increase RPM with the HOLD switch ON
There is an 8 min timer tied to the throttle stick.
There is also some telemetry alarms set for motor temps and of course main flight LiPo voltage. The numbers may need some tweaking.
Also added a cheap ebay 2 servo gimbal, and enabled that in the naza assistant. Devo 12S knob AUX7 controls the pitch of the gimbal. AUX6 knob may have been a better choice to keep the right hand on the right stick..
Failsafe is tested and worked for me. My Phantom came back to me after turning OFF the Devo 12S :)
This is my first model config file I have ever made on my own. Also, if it is relevant, I am using the latest rbe2012 Devo 12S widescreen build (Currently 3.0.0-cc895a).
All is working great :)
Of course, before flying with this config, check everything with the naza assistant!
Model config:
Some install Pics: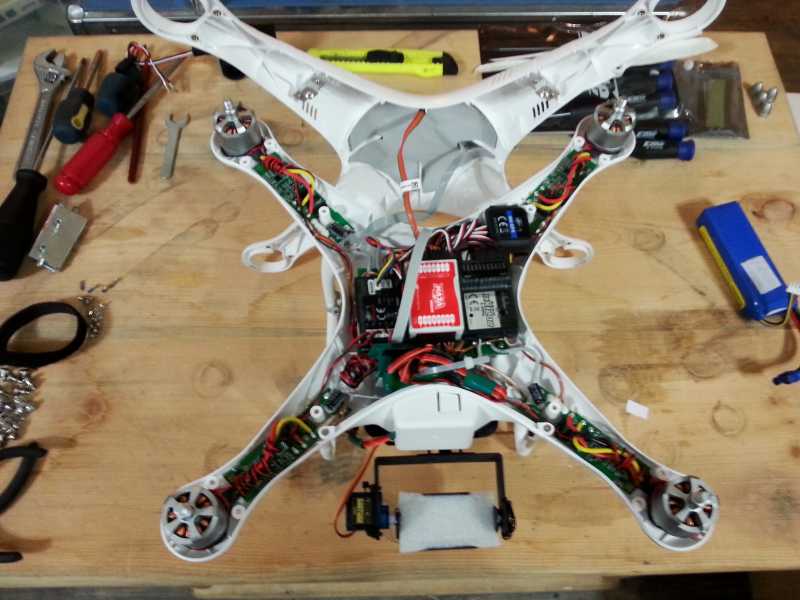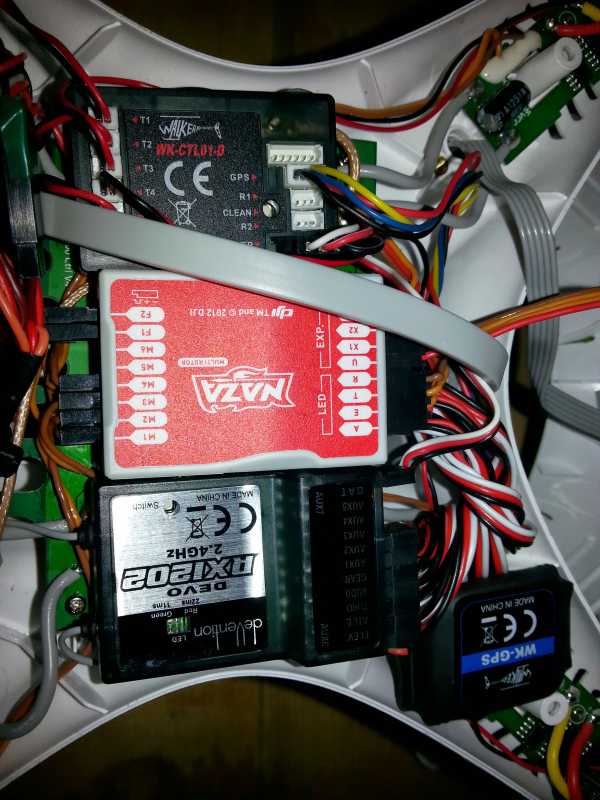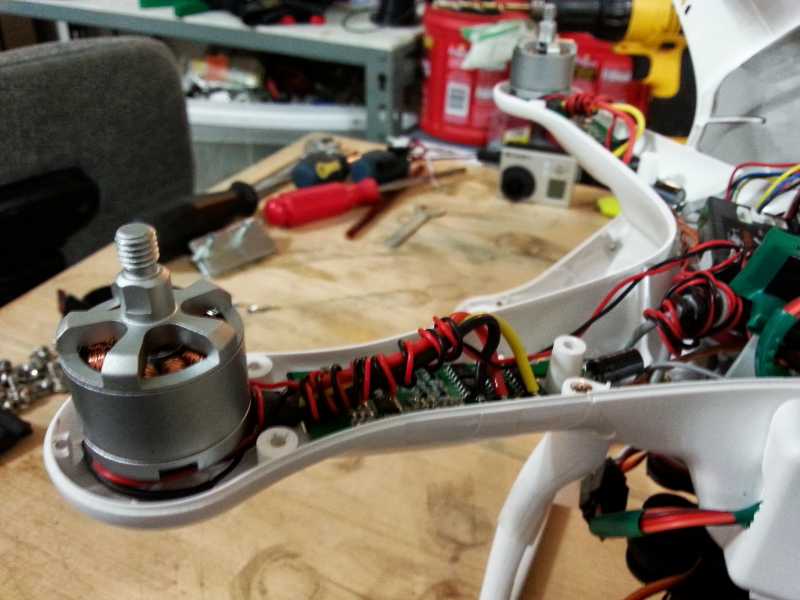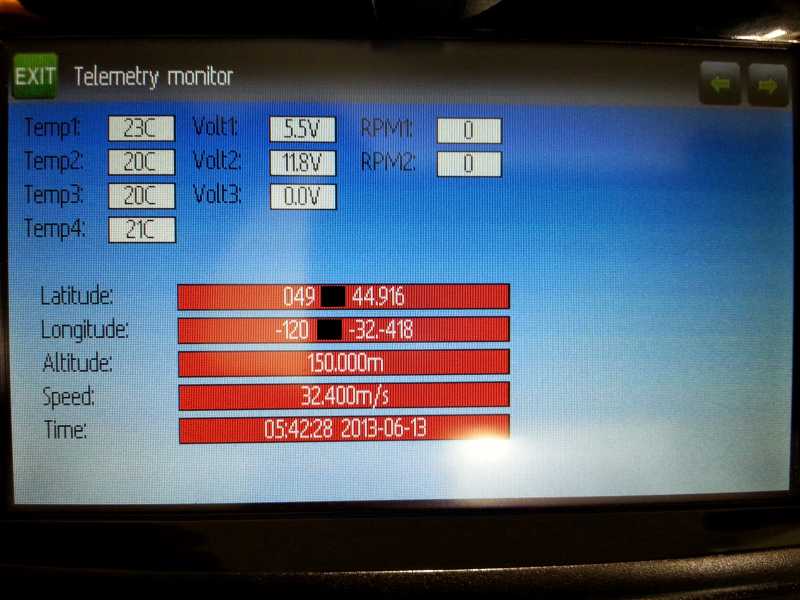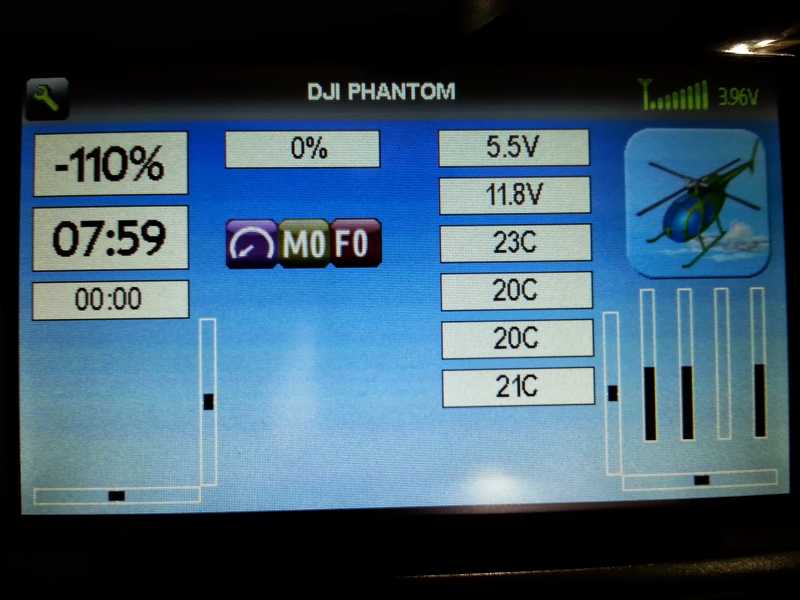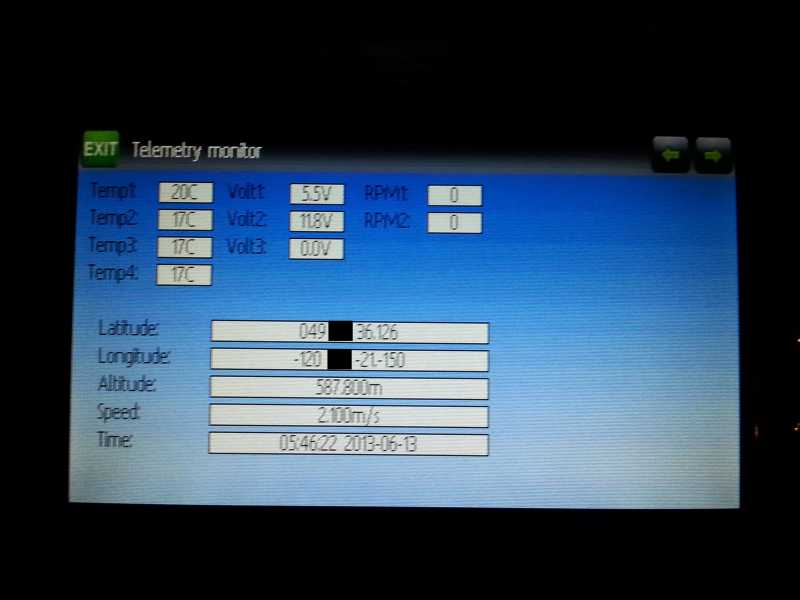 model_config/dji_phantom.txt (31223 views) · Last modified: 2013/06/12 23:36 by adabman
---